Analytical Science Laboratories

A global Leader in High-Quality
Analytical Instrumentation, Mass Spectrometers, Metallography/Optical Equipment, and Consumables
Over the past 75 years, customers around the world have trusted LECO to provide analytical solutions for a variety of applications and markets, including mined materials and metals, environment and agriculture, energy and fuels, foods and beverages, and life sciences (pharmaceuticals, metabolomics, forensic science/toxicology, and flavor/fragrance analysis).
Web www.mena.leco-europe.com
---

Microtrac strives to provide the materials characterization world with innovative, reliable, and repeatable particle size, particle shape, particle charge, and surface area analysis instrumentation.
Microtrac's instruments deliver insight and solutions to the complex product and process problems a company may experience.
Particle analysis instruments are used in Virtually Every Industry, from pharmaceutical to food processing, even extending to such novel applications as analysis of interplanetary materials like moon rock.
Microtrac particle characterization instruments are used by top industry professionals to conduct the following analysis:
Particle Size Measurements, Zeta Potential Analysis, 3-D Image Analysis, Molecular Weight, Surface Analysis, Particle Counting, Dust Characterization
Web www.microtrac.com
---

FOSS develops rapid, reliable and dedicated analytical solutions for routine testing to allow for fast decisions on how to maximise value of production of agricultural food products.
Biofuel , Central Milk Testing ,Laboratories ,Dairy ,Feed & Forage Grain, Milling & Oils ,Meat ,Wine.
FOSS is a global partner with more than 120 offices worldwide.
Web www.foss.dk
---

MembraPure is a specialist for ultra pure water, laboratory water, online TOC analysis, membrane filtration, Cross flow filtration as well as chromatography (amino acid analytics, ion chromatography) since 1993.
Your competent partner for
Ultra-Pure Water, Lab water , Online TOC- Analysis , Membrane Technology , Chromatography
Web www.membrapure.com
---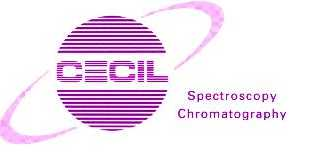 Cecil Instruments are leading British designers and manufacturers of HPLC systems,Ion Chromatography systems and UV / Visible Spectrophotometers.
Since its formation in 1968, by Mr Cecil Tarbet, the Company had led the way in the development of UV-Visible Spectrophotometers and was the first to manufacture a commercially available variable wavelength UV-Visible detector for HPLC.
Today wide ranges of UV-Visible Spectrophotometers, HPLC and Ion Chromatography systems are manufactured on the Cambridge, United Kingdom, premises of Cecil Instruments. This is an example of British Manufacturing at its best.
Today's analytical scientist must satisfy the need for the testing of an enormous range of items. These items include biological compounds, water, effluent, pharmaceuticals, foods, beverages, fabrics, paints, lenses, agrochemicals, silicon chips, power generators, environmental pollutants etc.
---

Qualitest is a global contender and one of the top-ranking manufacturers and suppliers of testing technologies worldwide. With our extensive portfolio of state-of-the-art and competitively priced testing machines, systems and software, we supply standard or customized solutions for many test, measurement and quality control tasks required in the world of modern materials testing.
The key products from Qualitest range include hardness testers, universal testing machines, metallography, materials testing equipment, spectroscopy, microscopy, portable testers, and instruments for testing metals,plastics, rubber, textiles, paper, paint, cement, concrete and packaging materials, as well as technologies for NDT/Ultrasonic, surveying, automotive, aerospace, mining, oil/gas/pipe industries, gold & Jewellery applications and much more.
---

After developing the world's first rapid test for antibiotics in milk in 1978, Charm Sciences has grown to become a leading global provider of food safety, water quality and environmental diagnostics equipment. Charm's portfolio includes test kits and systems for antibiotics, mycotoxins, and sanitation/hygiene (ATP). Selling directly and through its network of distributors, Charm products serve the dairy, feed & grain, food & beverage, water, healthcare, environmental, and industrial markets in more than 90 countries. Customers rely on Charm products for excellence in quality, innovation and customer support.
Antibiotics
Mycotoxins
Allergens
Microbial detection
Pesticides
Sanitation/hygiene
Phosphatase
Web www.charm.com
Copyright © Med Advance