Clinical Lab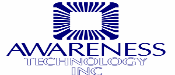 Is a leading manufacturer from USA producing fully automated Elisa & clinical chemistry analyzers, fully automated CLIA & Elisa analyzer, Elisa readers, micro plate washers, ISE analyzer (semi-automatic and fully automatic), Elisa reagents, clinical chemistry reagents, Dexall allergy kits.
Awareness products has well-known brands and well established in the world market since 1982. we are based in West Palm Beach, Florida USA. Our products are manufacture in USA.
All our products are FDA approved and CE Marked.
Copyright © Med Advance